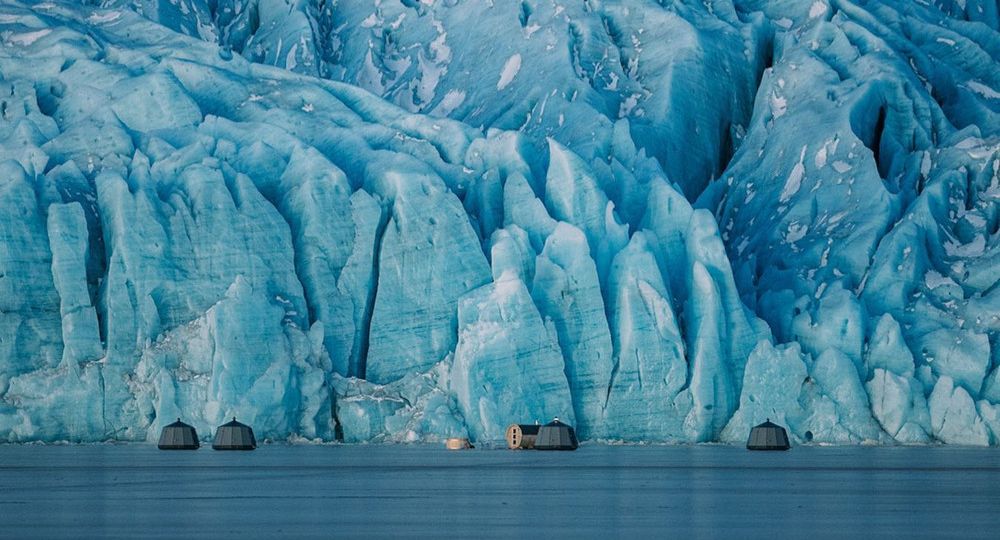 During winter months Fjallsarlon freezes over with a thick ice sheet covering the lagoon all the way from the coast to the glacier. This enables us to place the Igloo Boats closer than ever to Fjallsjokull's glacier wall.
In January 2023 the British company https://cooksonadventures.com/ along with the crew from Fjallsarlon, built an incredible setup which consisted of four Igloo Boats (Aurora Huts), hot tub, sauna, ice hole for cold plunges and ice bar. Despite very low temperatures (even for Iceland!), a group of people worked around the clock to make sure the guests would feel as comfortable as possible during their stay. This special occasion was a birthday celebration. The operation was a great success with sunny days enabling the guests to enjoy a variety of activities outdoors during the day and then they were lucky enough to be able to explore the northern lights from the warmth of their hut during night. It is safe to say that the guests made memories that will last them a lifetime.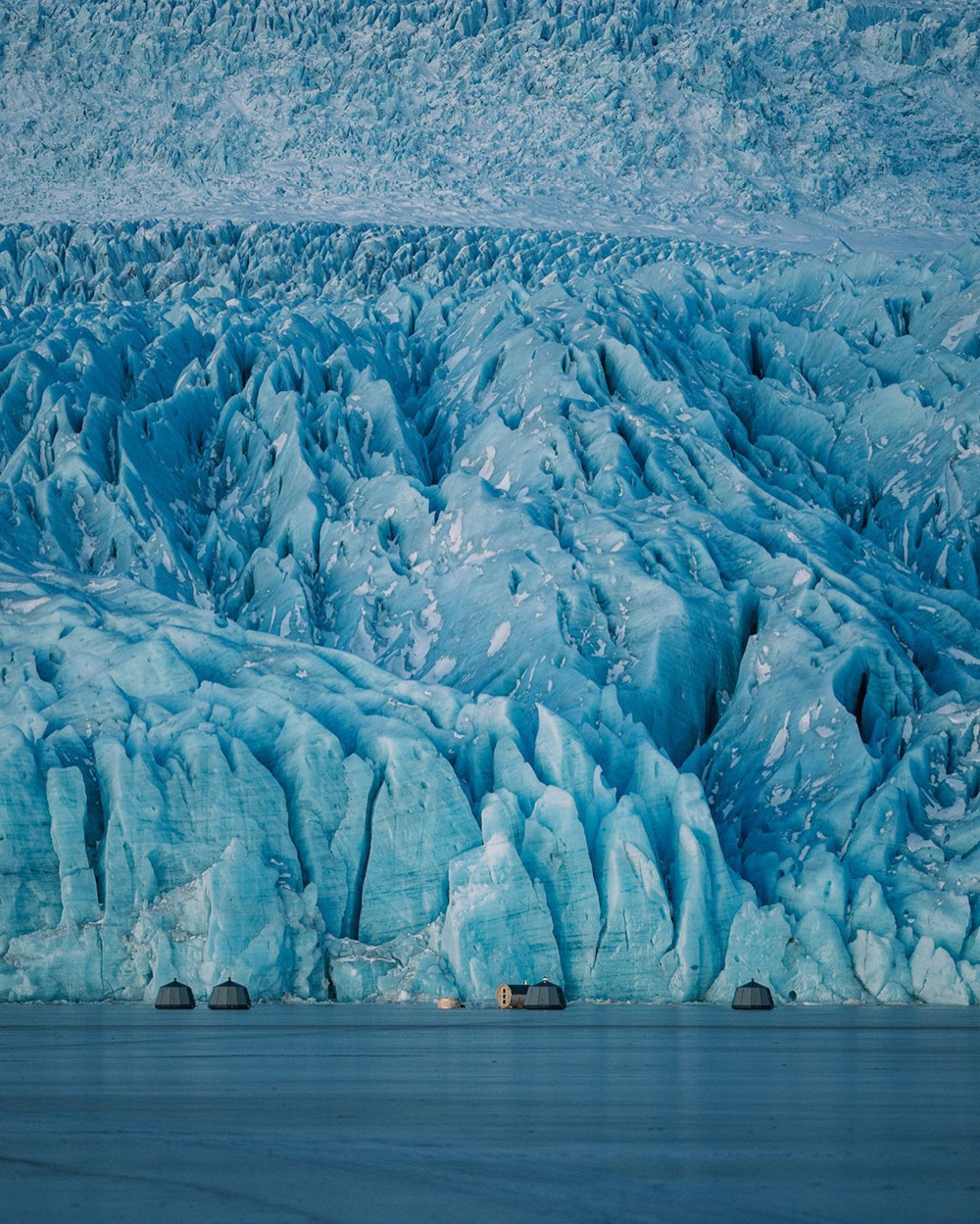 Green energy is used to power the Igloo Boats, they are fully equipped with a toilet, sink, kitchenette, wifi, bluetooth audio and of course heating system. One can only imagine what an experience this was.
Is it your turn to spend a night in one of the most beautiful natural wonders of Iceland, Fjallsárlón!
Check out some more information and photos of the setup here.
https://www.instagram.com/p/Cnh636Hor7R/