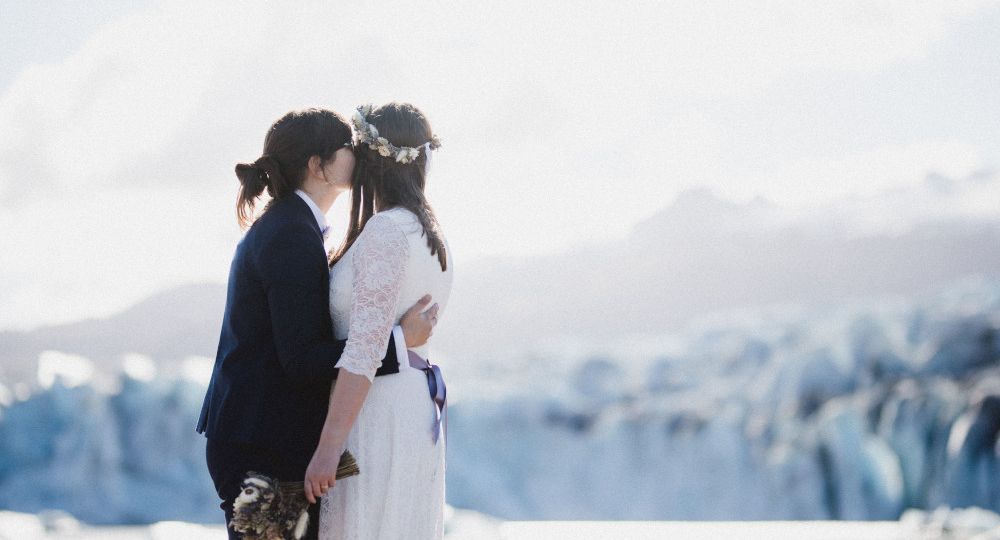 Last summer we had the most amazing project when we hosted our very first wedding on our secret island located close to the glacier's edge. The idea came to light when https://www.pinkiceland.is/ a travel agency and wedding planners contacted us about our luxury tour as they were looking for an extraordinary setting to host the event. Pink Iceland have hosted hundreds of weddings all over Iceland, offering unique venues to suit every couples need.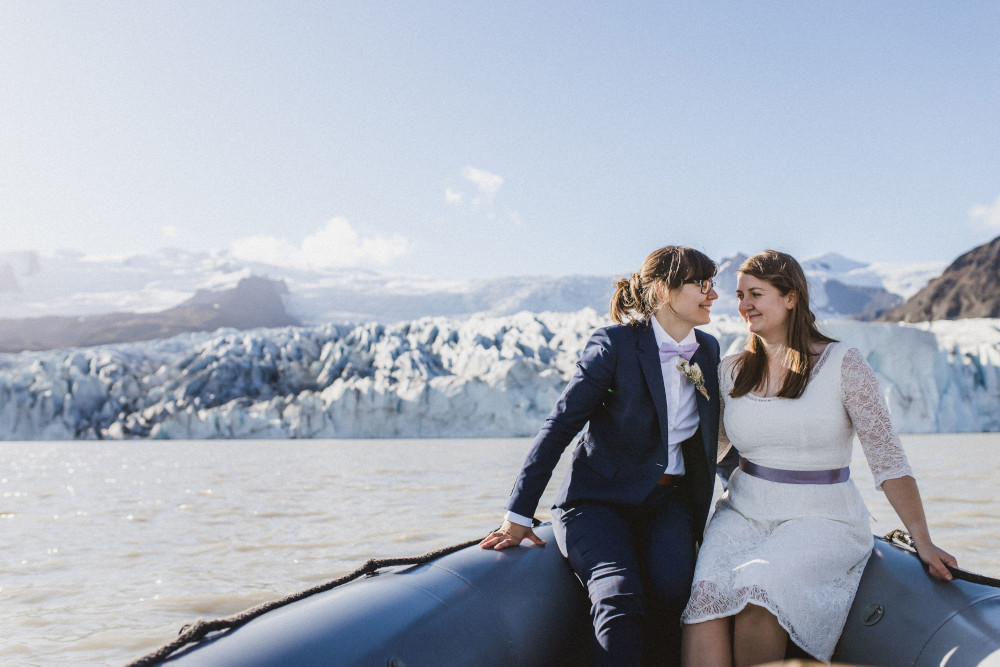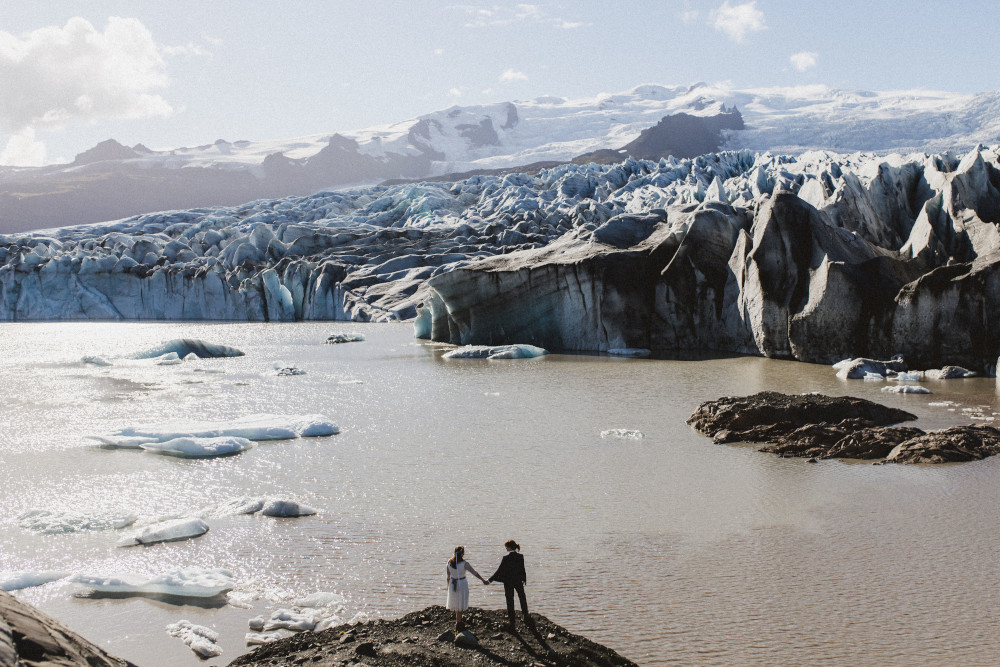 Back to the operation and wedding. On an important day like this every detail must be thought of to make the big day a success and enjoyable one. We set up a small tent on the island in case we needed shelter from wind and rain and Pink Iceland made the setting look beautiful and romantic. The weather was perfect on the day as the brides sailed among icebergs to the island. The wedding ceremony was just perfect and magical, and their marriage was sealed with a kiss before they toasted in champagne. Afterwards before the newlyweds sailed back to land they had a private tour around the glacial lagoon. Again, we would like to congratulate the happy couple!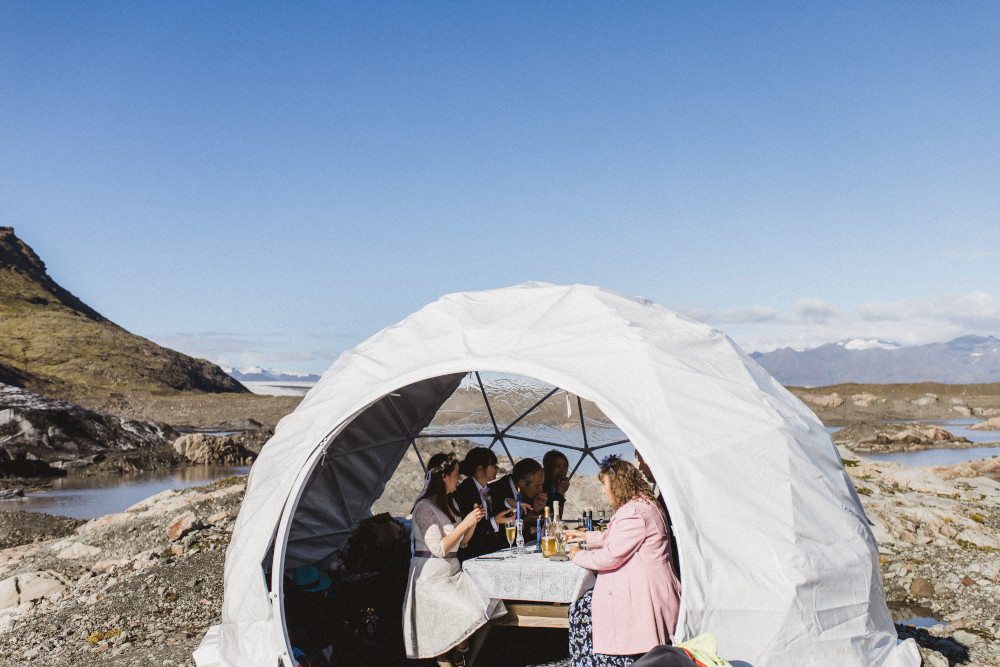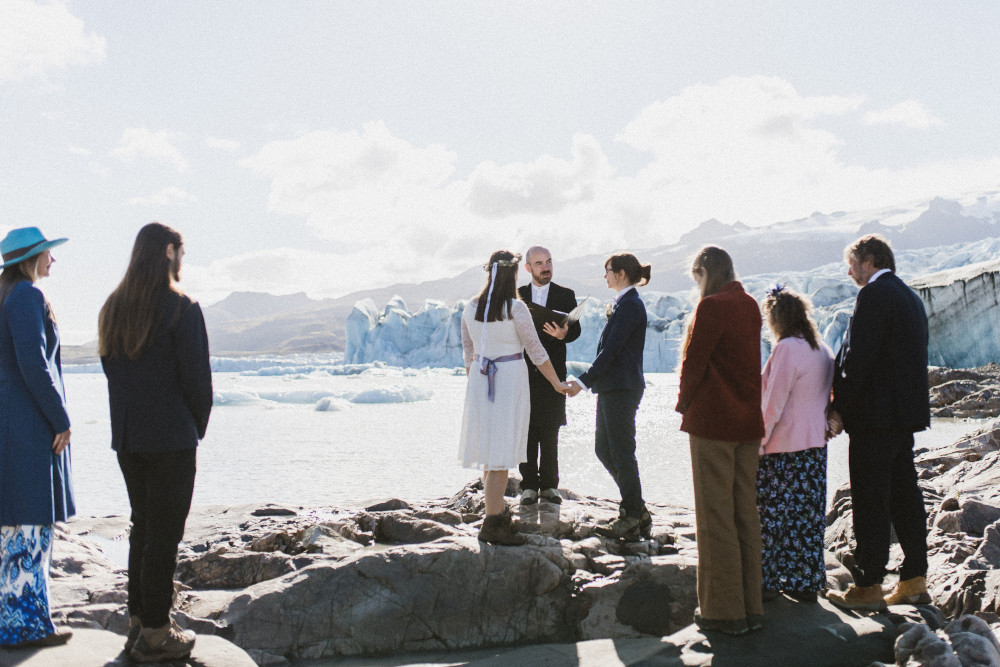 If this article has inspired you to do something extra special for your loved one, a proposal or perhaps you have something extra special to celebrate do not hesitate to get in touch with us!